New building: Modern, family-friendly house in the middle of greenery
On a plot of land on Herbert-Linge-Ring on the outskirts of the Roding-Strahlfeld housing estate, this new building is in a classic modern architectural style. Particular emphasis was placed on large window areas, family-friendly yet flexible floor plans. Optimal use of space and high-quality equipment (stylish bathroom design, built-in kitchen, laminate flooring with underfloor heating in all rooms) create an extremely sophisticated living environment.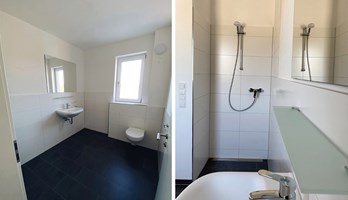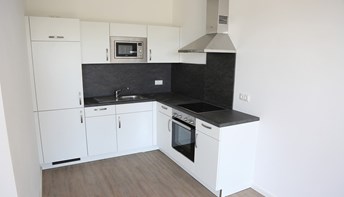 Whether for singles, couples or families – this showpiece property in the midst of nature is suitable for everyone who wants to live quietly and in a rural setting, but still in close proximity to the town of Roding and the adjacent industrial areas.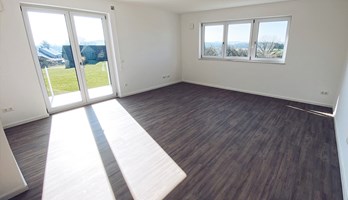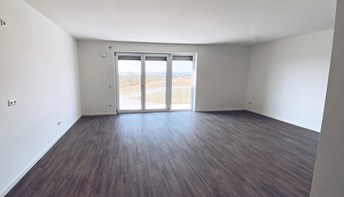 Each of the two- and three-room apartments also has two outdoor parking spaces and a spacious terrace (ground floor) or balcony (first floor). The property also convinces through its energy-efficient construction.